T

he Club Fleet Grows Thanks to Evoke Kayaks!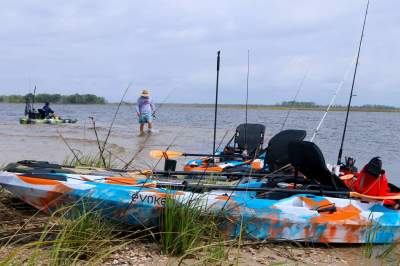 We at Salty Gators consider the Nature Coast our backyard, and the accessibility of the pristine inshore fishery has many of us making trips on a weekly basis. As anyone who fishes can tell you, it's not a cheap sport, especially when you go multiple  times a week like some of our members. Before the arrival of our flagship Gheenoes, kayak fishing was our sole means of inshore fishing. However, some of our yaks were not particularly ideal for meeting our needs out on the water, and with the rapid growth of the club demand for their use was rising. 

Earlier this year, our director of inshore fishing began networking with Evoke, a relatively new company with top-notch, quality yaks at incredible prices. Their fishing kayaks seemed perfectly suited for what we do and, to our surprise, Pete from Evoke offered us the incredible opportunity to test out their latest model of yaks as part of our rental program! In late March, Pete and his son met a few lucky members over on the Nature Coast with a fleet of Evokes, including 3 in custom orange and blue. The group broke in the new yaks with some hot inshore action, landing plenty of trout, redfish, and even a nice flounder to end the day. 
Now that plenty of our members have had the opportunity to try out the new Evokes, our other kayaks have become obsolete. The storage capacity and spacious decks of these yaks are incredible, and they're stable enough for even the most uncoordinated anglers to stand and sight-fish off of. For a large yak, they track and cruise beautifully and are light enough to where members have loaded them single-handedly. They're also equipped with top-of-the-line seats, multiple rod holders, tie-offs for poling down, built-in measuring devices, paddle holders, and cup holders. These yaks have changed the way we fish, and we sincerely thank Pete and Evoke Kayaks for making Evoke the official kayak of the Salty Gators!
To check out the Evoke's full lineup of kayaks, click
here!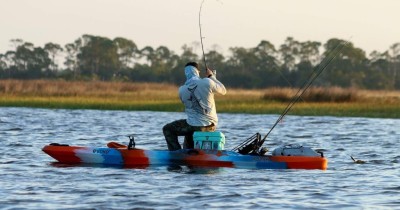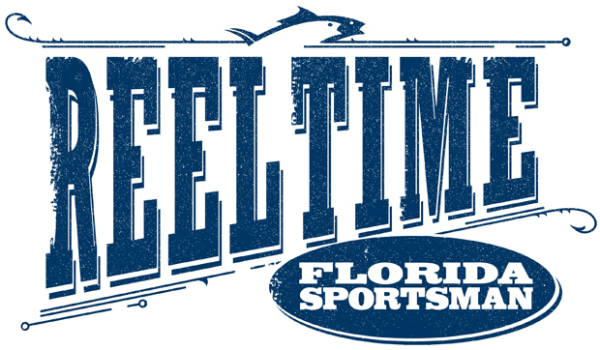 Salty Gators  to be featured on Reel Time Florida Sportsman!
Reel Time Florida Sportsman, one of the most popular Florida fishing shows on the air, will be telling the story of our club  this season! Captain George Gozdz and the Reel Time crew made the trip up to Gainesville this October to fish with some of our members, party with us on gameday, attend a meeting, and capture our story for a new epsiode. It was an incredible experience filming the episode, and we did our best to provide some great content. We won't spoil it, but you can expect some great fishing, beautiful scenery, charismatic personalities, and entertaining college festivities all while learning the story of our history, mission, and values. As far as fishing, we were fortunate to get some great action both offshore and inshore. Back in Gainesville, the gameday atmosphere was incredible and, even though the camera crew left before George broke out his dance moves at the bars, the epsiode should still bring plenty of laughs. For those of you who are familiar with UF campus, you'll enjoy seeing plenty of historic landmarks around campus. The episode airs the week of April 20th-April 26th on Sun and the Sportsman Channel. You can also stream it on the Reel Time  YouTube channel.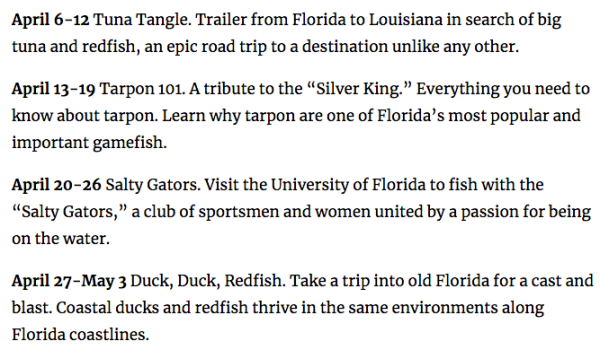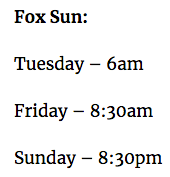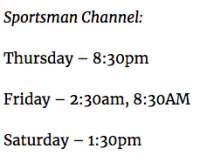 Salty Gators Host Top-Ranked Competitive Spearfisherman and World Record Holder Ryan Myers!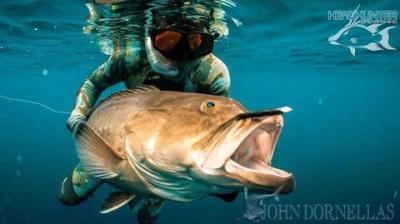 To cap off another semester of excellent guest speakers, the club secured the legendary Ryan Myers to present at our final meeting of the semester. For those who aren't familiar with competitive spearfishing, Ryan Myers is currently ranked number one in the U.S. and has an impressive history of placing at the top of the most competitive international spearfishing competitions throughout the world. He also holds 5 IUSA world records and is genuinely one of the most interesting people you will ever meet. Ryan traveled up to Gainesville on Tuesday, April 10th and was greated by a room packed full of members eager to hear about the life of a competitive spearfisherman and to learn from his expertise. He told us about his path to becoming a professional spearfishman, shared some amazing stories about his trips to places like Africa, Qatar, Indonesia, Hawaii, and New Zealand, and gave us a sneak peak at some exclusive and unbelievable footage. He also gave us some valuable information on tactics for underwater hunting, keys to better breathholds and safer diving, and ways to travel the world on a budget. The crowd's questions would have kept the meeting going all night, but luckily Ryan agreed to join us out at the bars afterwards for some more Q&A and a taste of college living. It was truly a great way to finish out the semester and we can't thank Ryan enough for taking the time to come visit! 
If you're interested in learning more about Ryan Myers, check out his
website.
 Also, visit his
YouTube channel
to see some of the amazing places he's been and the experiences he's had underwater hunting!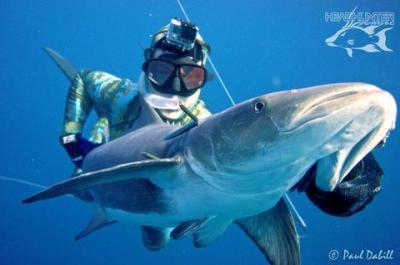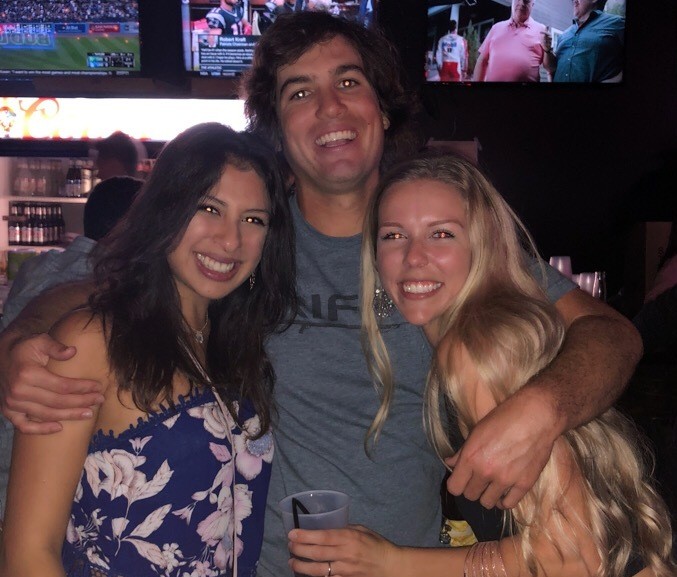 Club Begins Project  Gheenoe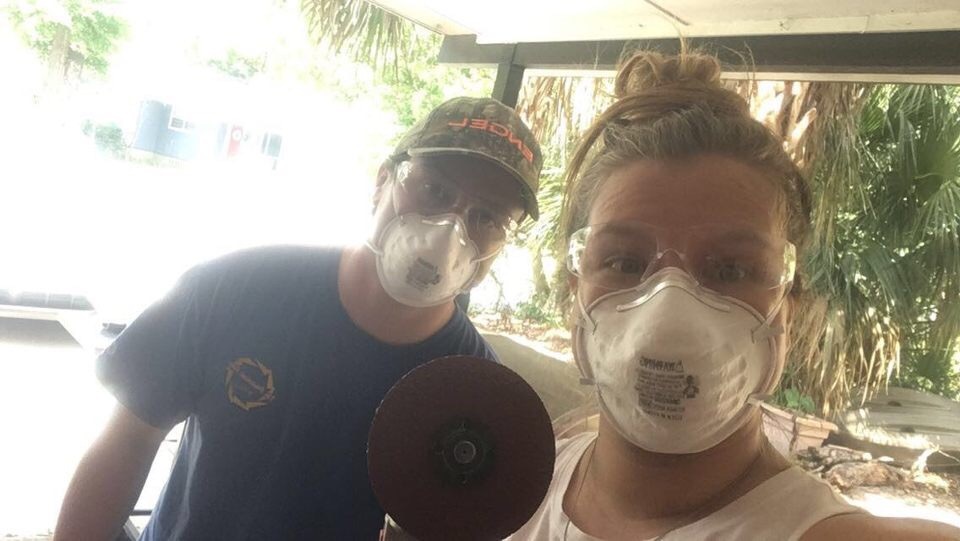 It was almost a year ago that our dream of a club fleet became a reality thanks to the incredible generosity of Sam Gheen and Gheenoe Manufacturing Co. These Gheenoes completely changed Nature Coast fishing for us, allowing us to travel miles into remote backcountry too skinny for any other boats to reach. 
As many Gheenoe owners know, these boats are highly conducive for customization to meet your specific needs, which for some is almost as fun as running it! In fact, there are countless websites and forums dedicated to the obsession of customizing Gheenoes. Well, this idea did not escape the aspirations of some of our more boat-savvy members, and months of talk have now evolved into action. Kevin McEwen, manager of the club's rental program/ club grillmaster, has launched a project to completely redesign the layout of one of our flagship Gheenoes. Kevin has assembled a team of members to assist with the project, beginning with the formidable undertaking of stripping the fiberglass deck. He has also partnered with Mirage Manufacturing, a local builder of custom boats, who has graciously agreed to assist with refiberglassing. This will be an incredible opportunity for our members to learn about boat building and gain some first-hand experience. Also, if all goes according to plan, we'll have a tricked-out Gheenoe to fish the Nature Coast!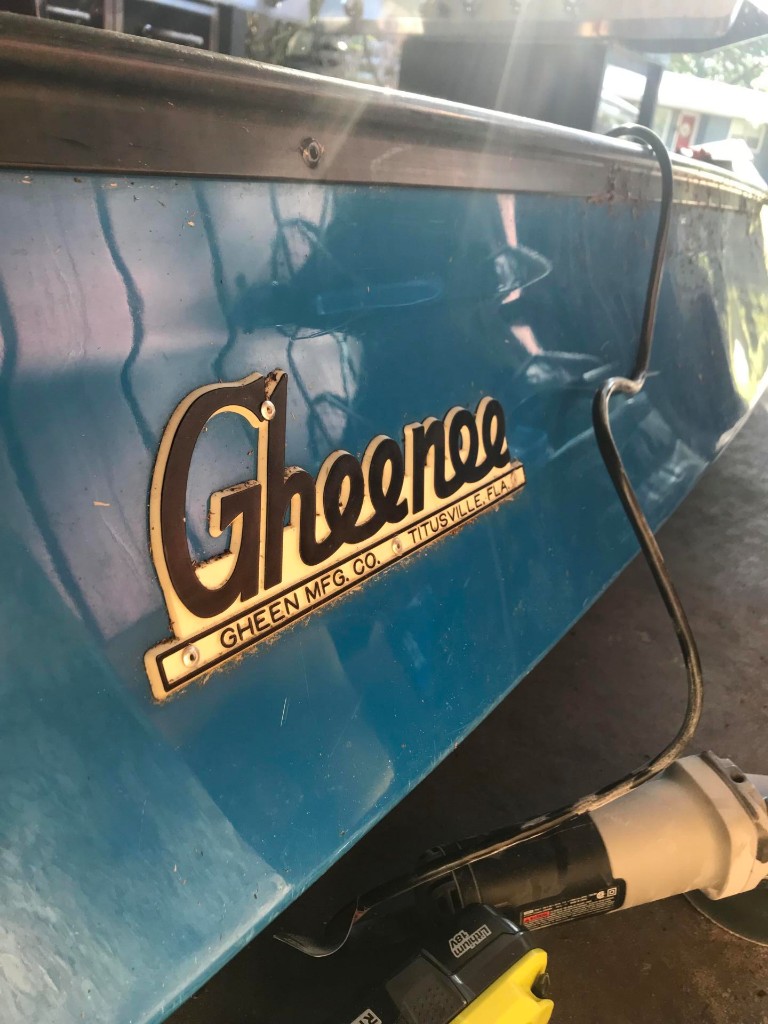 Fall Tournament Raises Thousands for Charitable Causes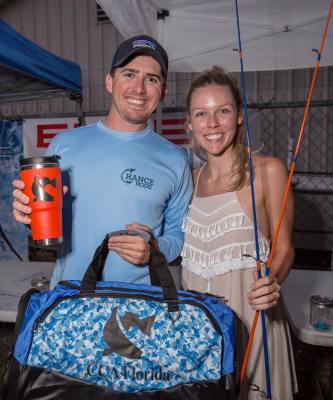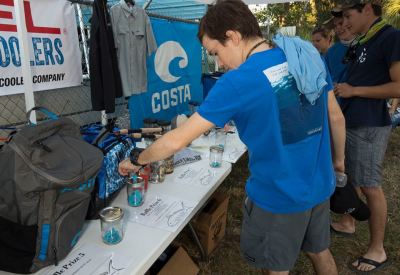 While the club hosts a variety of signature events, the Fall Inshore Classic is by far our most notorious. This event brings together members, family and friends from throughout the state, and anglers within the local communities for some friendly competition and a major after-party. Although the spirit of the club is the primary force that brings us all together for this event, the historically impressive assortment of prizes certainly helps garner participation, and this year we were proud to offer well over $5,000 in prizes thanks to the support of our sponsors. However, rather than allocating all prizes to the tournament, we decided to assemble a series of raffle packages to be displayed at the after-party and donate the proceeds from ticket sales to specific causes. For example, our rum sponsor Black Coral donates $1 from every bottle purchased to U.S. veterans organizations, so we decided that proceeds from tickets spent on Black Coral prize packs would be donated too. Another great cause was for a local woman recently diagnosed with cancer. Capt. Craig Spitznogle, a friend of this family and big supporter of our club, generously donated a full-day charter for our raffle, which we decided to use to help raise money to support this woman's battle with cancer. In the end, thanks to the support of our sponsors and a huge turnout from the community, we were able to raise over $1,000!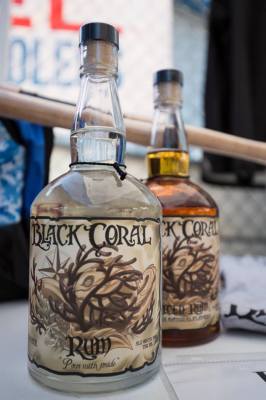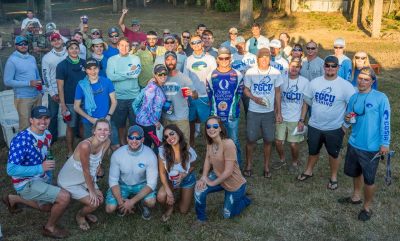 MAKO Becomes the Official Spearfishing and Dive Sponsor of the Salty Gators!
Although Salty Gators is considered a fishing club, being under the water is as much a part of our program as being on the water. We work hard to ensure diving and spearfishing are represented in all that we do, whether it be club trips, presentations at meetings, or social media content. However, our spearfishermen/women did not have the sponsor support we currently enjoy for other disciplines of the club. This all changed earlier this month when MAKO Spearguns announced their support of our program, making them the official dive sponsor of the Salty Gators. MAKO's all-encompassing lineup of spearfishing and diving equipment means we now have access to everything we could need under the water, and their top quality products and direct-to-consumer business model allows us to gear up like the pros but on a college student budget! Thanks to MAKO, we have already built up our rental program with the addition of masks, snorkels, fins, dive knives, weight belts, a carbon fiber pole spear, a flasher, a band-making kit, and more! Visit their site at www.makospearguns.com/ to see their full line of products and show your support by making MAKO your official dive brand too!